2021 RollKall-issued 1099-K Information
RollKall-issued 1099-Ks to be sent by January 31, 2022
It's almost tax season. As you prepare, you are likely pulling together the documents you need for the off-duty jobs you successfully worked in 2021. RollKall is here to help, and we will be sending the 1099-K tax form and tax summary to some RollKall users by January 31, 2022.
Here's what to expect:
Your RollKall issued 1099-K is for jobs that were scheduled and paid through the RollKall app
Jobs that you didn't get paid for through the RollKall app are not included
You will receive your RollKall-issued 1099-K by January 31, 2022
The form and tax summary will be available to access using the app
Additionally, a tax guide from H&R Block will be available in the RollKall app to help with the process of filing your taxes or you can download it below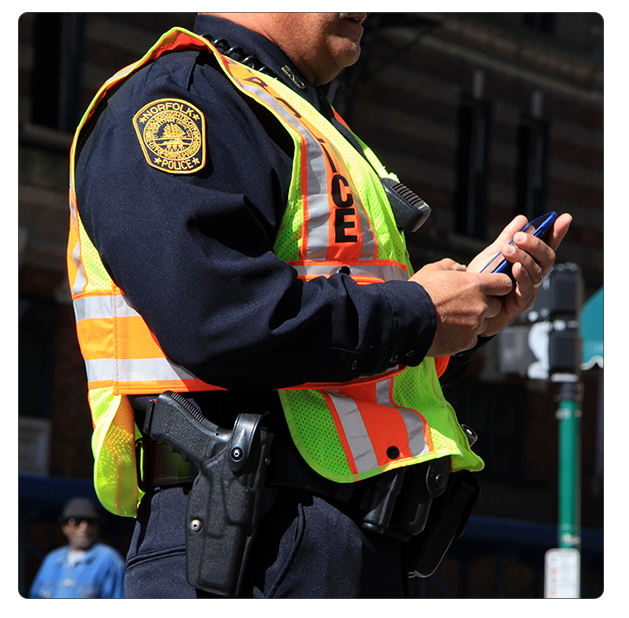 How to access your 1099-K for the year 2021 using RollKall
Documents will be available in the RollKall mobile app by January 31, 2022.
Professional assistance from H&R Block
RollKall has partnered with H&R Block to provide law enforcement personnel like you professional tax assistance and discounts on tax filings. Click here for more information: http://www.hrblock.com/hrb-offers/rollkall


$25 Off
Receive $25 off tax preparation with an H&R Block Tax Expert if you are a new customer
Free Tax Identity Shield
If you are a previous H&R Block customer, take advantage of the H&R Block Free Tax Identity Shield (up to a $35 value) with a Tax Expert
20% Off
Like to do taxes on your own? Receive 20% off when you file online.
ROLLKALL SUPPORT
Tax Reporting Guide
Click here more information and support regarding your 1099-K. While RollKall is not qualified to offer tax advice, we are happy to assist you in locating your form. Reach out to us at support@rollkall.com.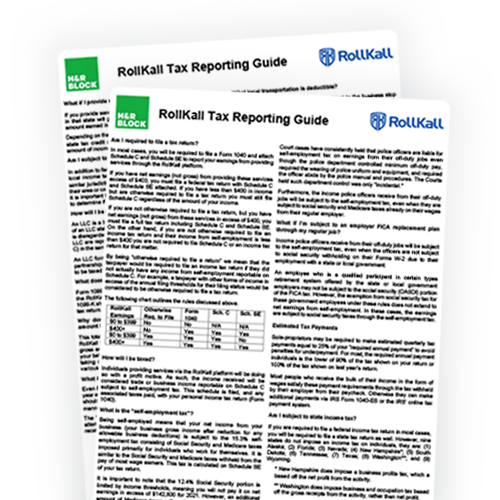 *The 1099-K that you receive from RollKall only covers jobs with RKPay. See the Tax Reporting Guide for more information.